Bio Data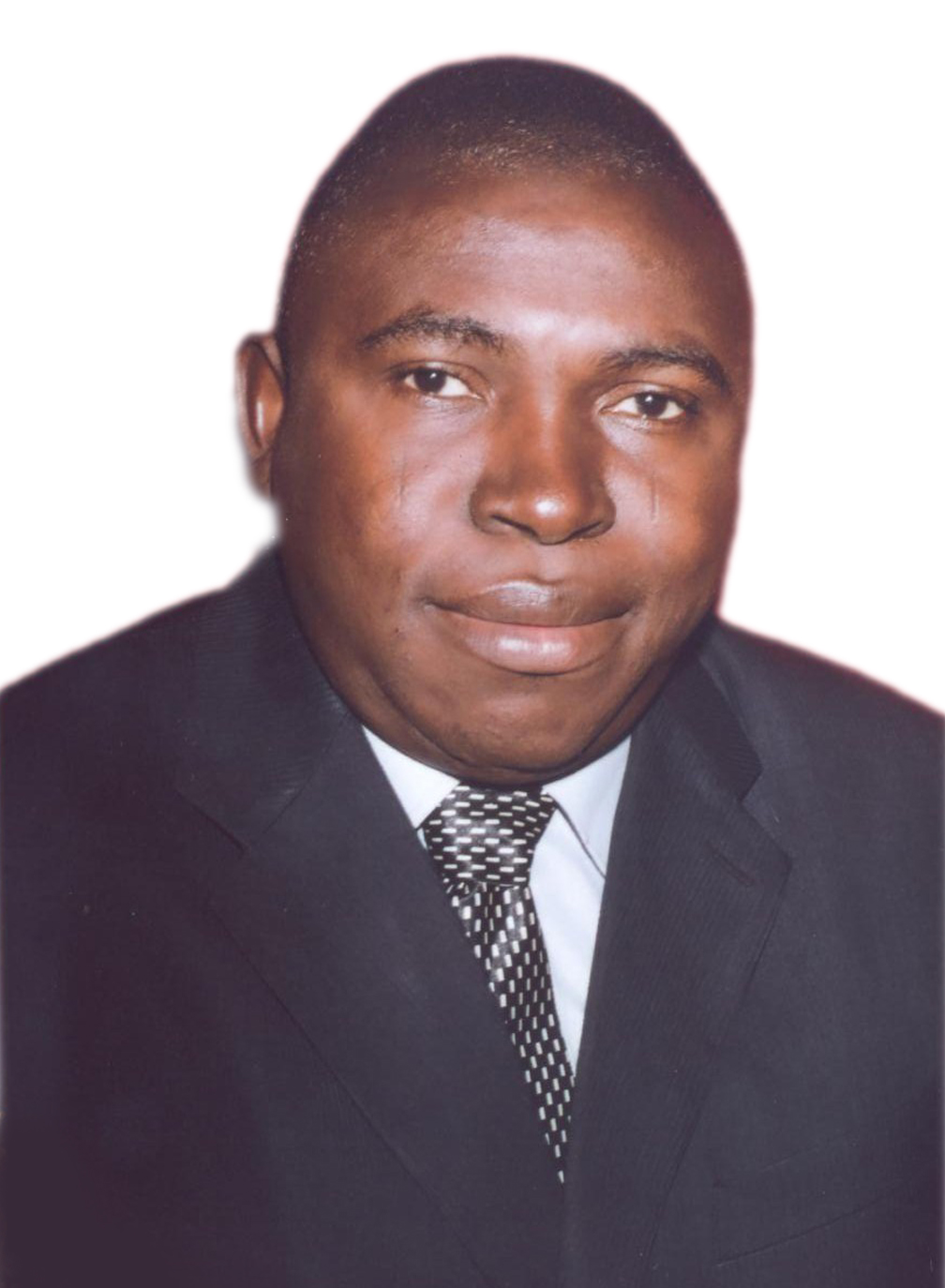 Dr. Reuben Ocholi: Director, Quality Assurance
National Veterinary Research Institute, Vom.
Dr. Reuben Ocholi was born at Inye in Ankpa Local Government Area of Kogi State on the 23rd of May, 1959 to Mr. Joseph Adama Ocholi and Mrs. Hadiza Ocholi. He attended the LGEA Primary School, Inye between 1966 and 1972. He then attended the Ochaja Secondary School, Ochaja from 1973 to 1977 and proceeded to attend the School of Basic Studies, Ahmadu Bello University, Zaria from 1978 to 1979.
He graduated from the Ahmadu Bello University, Zaria with the degree of Doctor of Veterinary Medicine (DVM) in 1984. He had his post-graduate education also at the Ahmadu Bello University where he graduated with Masters 'degree (MSc) in Veterinary Surgery & Medicine in 1991 and a Ph.D. in Veterinary Public Health in 2005.
 He took up employment with the National Veterinary Research Institute, Vom in 1985 and has over twenty seven years of working experience as a Veterinary Research Officer under various research programmes and projects, and as administrator. He rose through the ranks from the initial position as Veterinary Research Officer II to the present position as the Director, Quality Assurance.
Dr. Reuben Ocholi participated in the laboratory activities of the External Quality Assurance Programme (EQAP) of the Joint Food and Agriculture Organization (FAO)/International Atomic Energy Agency (IAEA) Programme for Nuclear Techniques in Food and Agriculture for the diagnosis of animal diseases. He is presently the Principal Investigator for the Brucellosis Research Programmes of the Integrated Control of Neglected Zoonoses (ICONZ) funded by the European Union, and the Competitive Agricultural Research Grant Scheme (CARGS) funded by the Agricultural Research Council of Nigeria (ARCN).
Dr. Reuben Ocholi has attended training fellowships sponsored by the FAO/ IAEA) Programme for Nuclear Techniques in Food and Agriculture in the application of Enzyme-linked Immunosorbent Assay (ELISA) and molecular techniques in animal diseases research and diagnosis. He has participated in various training programmes on Quality Assurance organized by the Standards Organization of Nigeria (SON), West and Central Africa Regional Network of Veterinary Diagnostic Laboratories (RESOLAB) and Pan African Veterinary Vaccine Centre (PANVAC). His research interests include molecular epidemiology and diagnosis of brucellosis and Brucella infection and immunity. Dr. Reuben Ocholi is a member of the Management Board of the ICONZ Project.
Dr. Reuben Ocholi has a wealth of experience in administration and community development service. He has served as the Secretary and President, Full Gospel Business Men's Fellowship International, Vom Township Chapter, Assistant Secretary and Member, Local Church Council, Church of Christ in Nations (COCIN), Vom, and Secretary, Igala Development Association, Vom Branch. 
Dr. Reuben Ocholi is a Member, Nigerian Veterinary Medical Association (NVMA). He has over fifty scientific publications in referred journals and Conference Proceedings.
Dr. Reuben Ocholi is married to Mrs. Helen Ocholi and they are blessed with two children: Joshua Eneojo Ocholi and Emmanuel Ojimaojo Ocholi.
Dr. Reuben Ocholi's hobbies include football, Tennis and swimming.