VETERINARY EXTENSION AND RESEARCH LIAISON SERVICES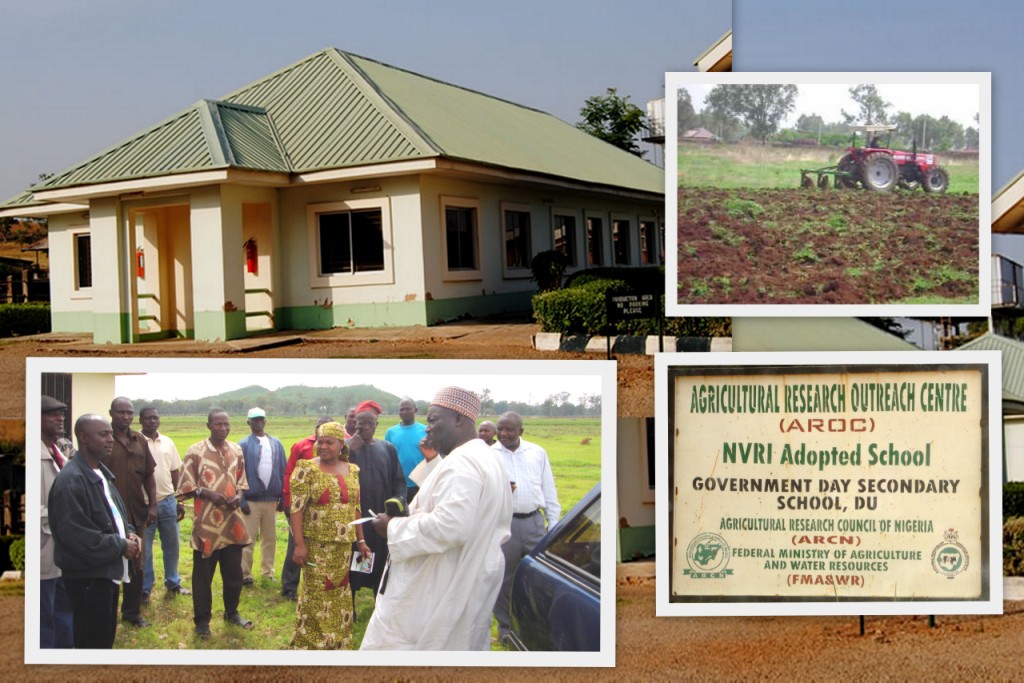 EXTENSION   DIVISION    ACTIVITIES
The activities of the division are carried out under four main groups viz:
Communication
Extension
Research & Liaison
Adopted villages and schools
COMMUNICATION
Communication is divided into electronic and print     
Radio Programmes
Consist of the following:-
Muleka rugage (Hausa programme aired on FRCN Kaduna)
Itoju ohun osin (Yoruba programme aired on FRCN Ibadan)
Ahu ike umu anumanu (Ibo programme aired on FRCN Enugu)

Print Publication
Production of extension bulletin, leaflets, and guides addressing relevant veterinary health care problems
Monthly and quarterly production of news bulletin and NVRI Info respectively
Production of posters and manuals
EXTENSION
Organizing workshops/seminars to address relevant veterinary health problems
Preparing and organizing extension packages and activities for women-in-agriculture (WIA)
Organizing  open day/interactive sessions for farmers and other stakeholders   
Preparing Monthly Technical  Review Meetings (MTRM) messages
Zonal REFILS workshops, Zonal steering Committee meeting, Zonal Technical Committee meeting, National Agricultural show, In-house research review meetings.
     RESEARCH AND LIAISON
Plan and execute on farm adaptive research trials (OFAR) to validate technologies using farmers husbandary practices
Design, organise and conduct general diagnostic and thematic surveys
Collaborate with ADPs to extend technologies to farmers for mass adoption
Collaborate with other stakeholders to veterinary health technologies.
     LIAISON SERVICES
Impact assessment surveys of technologies extended
Monitoring and evaluation of technology adoption and utilization in the field
Establish linkages with relevant institutions and agencies with similar goals to promote veterinary health care
Socio-economic evaluation of adopted technologies
ADOPTED VILLAGES AND SCHOOLS
These serve as Agricultural outreach centres to showcase established veterinary health technologies with the full participation of the communities and students.